26 February 2019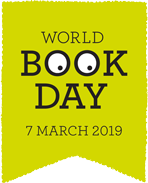 It's time to get creative!
We will be celebrating World Book Day with a 'Book in a Box' competition at Oakfield this year.
You will need a box, perhaps a cereal box, shoe box or something of a similar size. Choose your favourite book and decorate your box inside and out to represent different parts of your chosen book.
You could:
draw or cut out pictures of the characters
create a scene from the book
include quotes from the text
Don't forget to include the name of your book and the name of the author! And remember to put your name on the box somewhere and bring it to school on THURSDAY 7TH MARCH!
There will be prizes for the winners in each class.
Good luck!